800+SOLD, HOT SALE!
Specification :
Material : ABS, PC聽
Size : connect to standard 1/2 inch hose or shower head;聽
Temperate Range : 聽5-85鈩傸br> Thread type : 1/2 NPT聽
聽
Features :
No batteries required - The device harvests its energy from the water flow
Quick and easy installation without any tools - fits with handheld showerhead聽
Materials approved for drinking water
Newest innovated technology to upgrade and modernize your bath room;self powered battery free thermometer to monitor your shower temperature.
As home essential Needed - to serve and surprise your husband, wife or kids.(Especially for families having toddlers or babies)
High-precision temperature sensor:360掳rotatable waterproof led screen for better viewing.
Elegant and sleek design - premium quality even fit to all five star hotels level.
( The Tecboss LED Digital Shower Thermometer is an inspiring and surprising technology to give people a real time monitor of the shower temperature. It is self powered,mainly comprises a hydro power generator, a thermal sensor, and a digital LED display.聽
With this device, you can easily monitor the real time water temperature, and take a more enjoyable shower :)聽
聽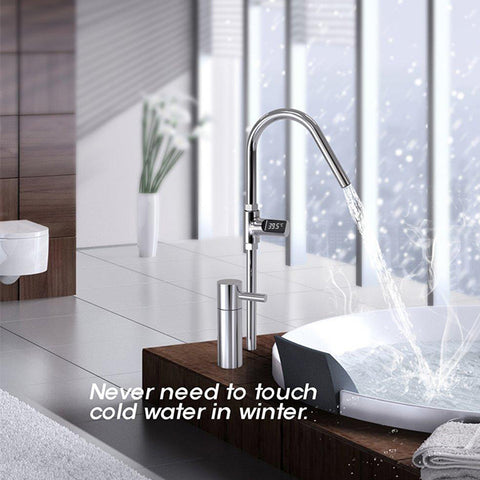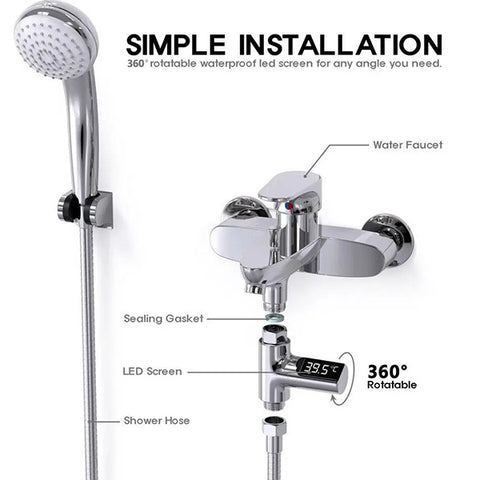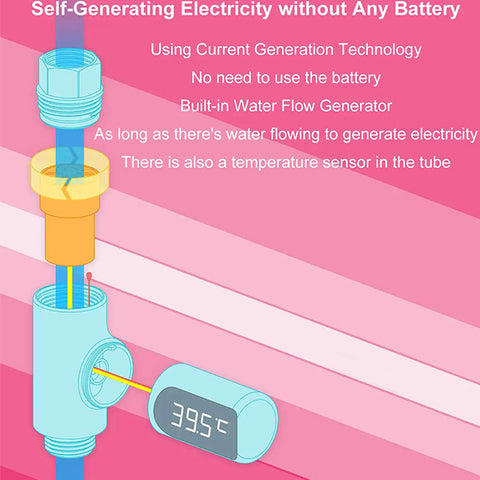 Package Includes :
1 x LED Display Water Temperture Meter Monitor
聽
NOTICE:
1. Due to the light difference, the color may be slightly different.
2. Please allow slight differences due to manual measurement.